Teaneck Orthodox Retiree Association (TORA)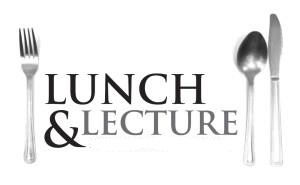 Special Pre-Yomim Nora'im TORA Lunch and Lecture with Rabbi Steven Weil
A special Teaneck Orthodox Retiree Association (TORA) lunch and lecture will take place on Tuesday September 17, and feature Rabbi Steven Weil, Senior Managing Director of the Orthodox Union. The topic will be "The Fascinating World of the Machzor". The lecture will begin promptly at 11:00 am in the CBY Social Hall, and lunch will be available at 12:00 pm, following the lecture.
The Fascinating World of the Machzor: We will explore some of the more challenging and unique tefillot of the Rosh Hashanah and Yom Kippur services.
Rabbi Steven Weil is the Senior Managing Director of the Orthodox Union. Rabbi Steven Weil, the son of German "Viehhaendler", grew up on a cattle farm in Upstate New York. His love for learning began early, and as a teenager prevailed upon his parents to send him away to Yeshiva. He continued his education at Kerem B'Yavneh and Yeshiva University, concurrently completing his ordination at the Rabbeinu Yitzchak Elchanan Theological Seminary and a Master's in Business Administration from NYU's Stern School of Business. Rabbi Weil began his career teaching, and then began pulpit work; first at the Young Israel of Oak Park, Michigan and then at Beth Jacob Congregation in Beverly Hills, California. In both positions, Rabbi Weil significantly expanded the synagogue's membership and programming and was involved in serving the needs of the greater community as well. In 2009 he became the chief executive officer of the Orthodox Union. Rabbi Weil is a popular teacher and lecturer, having delivered invocations for former President Bush, Governor Schwarzenegger as well as Speaker John Boehner and the House of Representatives among others. He has served internationally as scholar-in-residence on land and on sea, and is a passionate advocate for Israel and for Jewish education. Rabbi Weil resides in Teaneck with his wife and seven children.
The cost is $12 if you register by Sunday 9/15 at 4:00 PM, and $18 after that date/time or at the door.
For questions or more information you may email mkarlin@aol.com
To register, please fill out the form below:
Wed, September 18 2019 18 Elul 5779